Home
Living Life to its Fullest at Cambrian Senior Living
Cambrian is the premiere senior living community in Southeast Michigan, providing comfortable elegance, gentle care, and peace-of-mind. Specializing in assisted living and memory care services for those living with dementia and Alzheimer's, Cambrian carefully identifies each individual's needs and preferences ensuring he or she receives the proper care for every situation. The caring team at Cambrian will focus on not only the physical demands but the emotional, social, and spiritual needs of residents.
This is an exciting new phase for your loved one: compassionate caregivers, robust life enrichment programs, maximum independence, and aging with the utmost dignity. Making decisions about a major change for a loved one can be difficult, but Cambrian works hard to make the process simple and comforting. It is so much more than a place to live, it's a place to call home.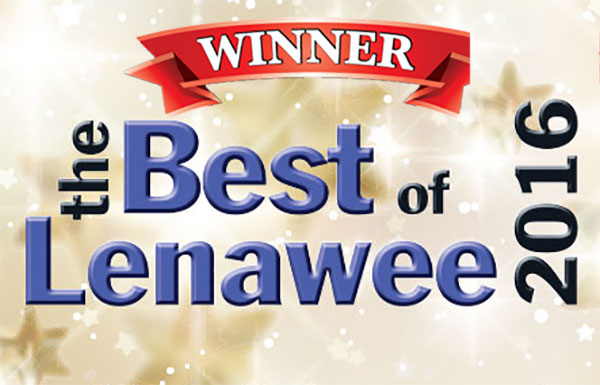 Dementia Training Session Open to Public: June 27, 2017 from 2-4pm at Cambrian Senior Living in South Lyon, MI

Dementia is a progressive brain disease that is projected to affect 13.5 million Americans and 1.2 million Canadians by mid--‐century. Today, over 5 million Americans are living with the most common form of dementia, Alzheimer's disease, including an estimated 2000,000 under the age of 65. By 2050, up to 16 million will have the disease. Characterized by memory loss and a cognitive decline that interferes with the daily life, dementia progressively weakens a person's thought processing ability ultimately causing drastic changes in mood, memory and behavior.

Family members caring for a spouse, parent, or other loved one with dementia, are at high risk for depression and anxiety making it difficult or impossible to care for the person affected by dementia.

You know the diagnosis, now what do you do? Nationally recognized dementia educator and trainer, Teepa Snow, MS, OTR/L, FAOTA has helped thousands of people by sharing her dementia care philosophy and caregiving techniques. Her training program and book are reflective of her education, work experiences, medical research, and first hand caregiving experiences. In addition to her work as an Occupational Therapist and 30 years of experience in Geriatrics, Teepa served as the Director of Education and Lead Trainer for the Eastern N.C. Chapter of the Alzheimer's Association, and as a Clinical Associate Professor at UNC's School of Medicine-Program on Aging. She is an advocate for those living with dementia and has made it her personal mission to help families and professionals better understand how it feels to be living with such challenges and change. Teepa's teaching style integrates facts about the brain and what happens to someone when doing, thinking, reasoning or processing becomes difficult. Her teaching style is unique, entertaining, and energetic. She is a sought after speaker or professional organizations across the United States, Canada, and Australia. Mandy Otto, Life Enrichment Director at Cambrian Senior Living in Michigan has earned her Teepa Snow Certification as Trainer for the Positive Approach to Care™ (PAC). She has demonstrated the ability to train others in this PAC philosophy...teaching, awareness, knowledge, and skill development in a classroom, community, or support group setting. Cambrian staff pictured here with Teepa Snow-from left: Mandy Otto, Teepa Snow, Megan Porter, Monica Dewey. The experiential and interactive course provided Mandy with dementia related awareness and knowledge, an in-depth look into various learning styles, and the facilitation of techniques that engage learners. Certification requirements included 6 hours of online training, an 8 hour classroom training, and post training follow up. Teepa's PAC philosophy and care partnering techniques serve as the foundation for all PAC Dementia Certifications. Each certification category includes instruction in PAC philosophy, foundational knowledge and basic care partnering skills including Positive Physical Approach™ and Hand Under Hand™.

Join us on June 27th from 2-4pm to learn more about communicating with someone living with dementia!  The session will be held at Cambrian Senior Living, 52365 Ten Mile Road, South Lyon, MI. 48178.  Call 248-344-0001 with questions.  The event is free, and light refreshments will be served.

Grand Opening Celebration in Lyon Township

Lyon Township, Michigan: Sunday, April 23rd, 2017 Cambrian Senior Living softly opened the bright red signature doors to the brand new residential community back on February 27th, 2017, the day following their Home for the Aged licensing approval by the State of Michigan. More than 2 dozen residents were anxiously awaiting for the approval and immediately began staggering their move-ins into the community over the next few weeks that followed. Giving themselves some time to let the dust settle and to get operations in order, the management team chose not to hold a formal grand opening until this past Sunday, April 23th. Cambrian Senior Living located at 52365 Ten Mile Road in Lyon Township consists of a total of 71 apartments. 33 private apartments are dedicated to offering traditional assisted living services while the remaining 38 include a specialized focus for those individuals living with Alzheimer's, dementia, or other types of memory loss. Operations are managed by The Cambrian Group whose owners are local South Lyon residents Gareth and Denise Zebley. In addition to the many dozens of construction jobs the project has brought to the area over the past 24 months, the new business has already hired about 25 individuals and will ultimately add up to about 85 new permanent employment opportunities as the resident census grows to full occupancy. "Cambrian opened with reservations for about a third of the apartments which quickly became occupied within the first month of operations. We believe this rate is a testament to the unmet needs of local families dealing with the challenges of caring for a loved one", said Denise Zebley, co-owner. Prior to Cambrian opening local residents would need to leave the South Lyon/Lyon Township area when their care needs escalated. The assisted living setting is unique and was designed with an elegant, charming home like feel. The memory care areas are designed with a focus on the specialized needs of the resident living with memory loss. Cambrian also addresses safety concerns with a variety of state-of-the-art technology systems put into place to give families the peace-of-mind they've been seeking. The details of the living spaces range from careful color and pattern selections, to a multitude of elements that cater to enhancing all five senses. Mood lighting, aromatherapy, tactile projects such as gardening or baking fresh cookies or breads, compliment the visually comfortable elegance of the setting. Menu selections range from simple to gourmet at times and also provide a specialty focus on meals for the resident living with dementia. The activity programming is robust and offers a variety of small group activities. The building provides numerous spaces which can be adapted for use as needed. And, the interior hallways and outdoor walkways are designed with a continuous flow which allows residents to be on the go for as long as they wish. Various state and local community leaders attended the Grand Opening Celebration with special presentations and kind, congratulatory remarks. Linda Lawther, President of Michigan Center for Assisted Living based in Lansing, MI was in attendance along with Kathy Crawford, Michigan State Representative, Christina Archer, Economic Developer for Lyon Township, Lance Krajacic, Jr, President & CEO at Hantz Bank, as well as other respected figures who all helped make Cambrian Senior Living a reality for Lyon Township.

Lenawee Community Foundation's 2017 Prestigious Incito Award Winner is Megan Porter

Excerpts from The Daily Telegram article published on April 26, 2017 written by Dmitrly Shapiro

Lenawee Leaders-Volunteers honored at annual breakfast

Adrian-Those who give were honored Tuesday at the Lenawee Community Foundation's annual breakfast meeting.  The meeting at the Lenawee Country Club highlighted the organizations accomplishments in the past year and honored the county's most outstanding volunteers, donors and community partners.  . . . The Incito Award was given to Megan Porter.  . . .Porter said her award, which goes to a community member under age 40 who inspires others through their volunteer work, represented great businesses and leaders giving back to the community by mentoring young people such as herself.  She encouraged others to take the time to mentor. "It only took one person to believe in me, to teach me and to help me grow.  It only takes one leader to plant the seed of potential in the lives of others,"  Porter said.  "I am accepting this award as a reminder to all of us to slow down and lead others-no matter your age, your job position, agenda-find time to lead, motivate." Porter referred to her group of friends and role models as her "tribe", saying, "to change the world, you better have a tribe of your own." Megan Porter is the community relations manager for Cambrian Senior Living with locations serving both Lenawee and Oakland Counties.  Megan began her career with Cambrian as a caregiver, and has earned her way to her current position as a result of the leadership she has demonstrated along the way over the past 7 years.  "Megan is truly an inspiration to others in all she does.  She leads by example, and excels because of the work ethic she puts forth in all tasks, big or small" says Denise Zebley, managing member of Cambrian Senior Living .