Home
Living Life to its Fullest at Cambrian Senior Living
Cambrian is the premiere senior living community in Southeast Michigan, providing comfortable elegance, gentle care, and peace-of-mind. Specializing in assisted living and memory care services for those living with dementia and Alzheimer's, Cambrian carefully identifies each individual's needs and preferences ensuring he or she receives the proper care for every situation. The caring team at Cambrian will focus on not only the physical demands but the emotional, social, and spiritual needs of residents.
This is an exciting new phase for your loved one: compassionate caregivers, robust life enrichment programs, maximum independence, and aging with the utmost dignity. Making decisions about a major change for a loved one can be difficult, but Cambrian works hard to make the process simple and comforting. It is so much more than a place to live, it's a place to call home.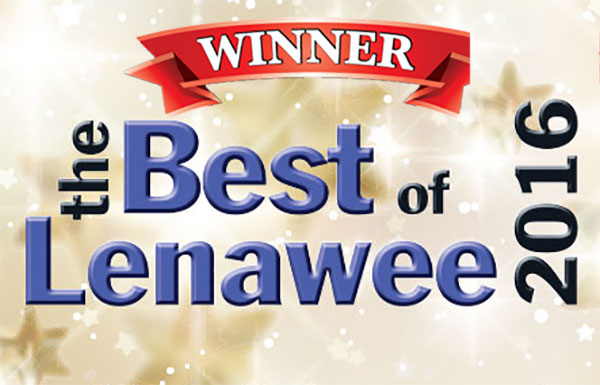 By Alzheimer's Association

Alzheimer's caregivers frequently report experiencing high levels of stress. It can be overwhelming to take care of a loved one with Alzheimer's or other dementia, but too much stress can be harmful to both of you. Read on to learn symptoms and ways to avoid burnout. Caregiver Stress Check:  Alzheimer caregivers frequently report high levels of stress.

Take the quiz

and get resources to help.

SYMPTOMS OF CAREGIVER STRESS

Denial about the disease and its effect on the person who has been diagnosed. I know Mom is going to get better.
Anger at the person with Alzheimer's or frustration that he or she can't do the things they used to be able to do.   He knows how to get dressed — he's just being stubborn.
Social withdrawal from friends and activities that used to make you feel good.  I don't care about visiting with the neighbors anymore.
Anxiety about the future and facing another day.  What happens when he needs more care than I can provide?
Depression that breaks your spirit and affects your ability to cope.  I just don't care anymore.
Exhaustion that makes it nearly impossible to complete necessary daily tasks.  I'm too tired for this.
Sleeplessness caused by a never-ending list of concerns.   What if she wanders out of the house or falls and hurts herself?
Irritability that leads to moodiness and triggers negative responses and actions. Leave me alone!
 Lack of concentration that makes it difficult to perform familiar tasks.  I was so busy, I forgot my appointment.
Health problems that begin to take a mental and physical toll.  I can't remember the last time I felt good.

If you experience any of these signs of stress on a regular basis, make time to talk to your doctor.  If you are feeling stressed, get support from family, friends and the resources below: • Call our 24/7 Helpline: 800.272.3900 • Locate a support group in your community

TIPS TO MANAGE STRESS

If you experience signs of stress on a regular basis, consult your doctor.  Ignoring symptoms can cause your physical and mental health to decline. Know what community resources are available. 
Adult day programs, in-home assistance, visiting nurses and meal delivery are just some of the services that can help you manage daily tasks. Use our online Community Resource Finder or contact your local Alzheimer's Association chapter for assistance in finding Alzheimer's care resources in your community. Use Alzheimer's Navigator, our free online tool that helps evaluate your needs, identify action steps and connect with local programs and services. Get help and find support.  Our online Care Team Calendar helps you organize friends and family who want to help provide care and support. Our 24/7 Helpline (800.272.3900), ALZConnected online community and local support groups are all good sources for finding comfort and reassurance. If stress becomes overwhelming, seek professional help. Use relaxation techniques.  There are several simple relaxation techniques that can help relieve stress. Try more than one to find which works best for you. Techniques include:   

Visualization

(mentally picturing a place or situation that is peaceful and calm),  

Meditation

(which can be as simple as dedicating 15 minutes a day to letting go of all stressful thoughts,  

Breathing exercises

(slowing your breathing and focusing on taking deep breaths,

 Progressive muscle relaxation

(tightening and then relaxing each muscle group, starting at one end of your body and working your way to the other end)   Learn more about relaxation techniques on the

Mayo Clinic website

. Sign up for our weekly e-newsletter.  Get ideas for balancing caring for your needs with the needs of a loved one with Alzheimer's or dementia.

Subscribe now

. Get moving.
  Physical activity — in any form — can help reduce stress and improve overall well-being.  Even 10 minutes of exercise a day can help. Take a walk. Do an activity you love, such as gardening or dancing. Find time for yourself. 
Consider taking advantage of respite care so you can spend time doing something you enjoy. Respite care provides caregivers with a temporary rest from caregiving, while the person with Alzheimer's disease continues to receive care in a safe environment. Learn more about respite care. Become an educated caregiver.
As the disease progresses, new caregiving skills may be necessary. The Alzheimer's Association offers programs to help you better understand and cope with the behaviors and personality changes that often accompany Alzheimer's. You may also find it helpful to talk to other care partners and caregivers about how they are coping with the challenges of the disease and uncertainty about the future. Take care of yourself. 
Visit your doctor regularly. Try to eat well, exercise and get plenty of rest. Making sure that you are healthy can help you be a better caregiver. Make legal and financial plans. 
Putting legal and financial plans in place after an Alzheimer's diagnosis is important so that the person with the disease can participate. Having future plans in place can provide comfort to the entire family. Many documents can be prepared without the help of an attorney. However, if you are unsure about how to complete legal documents or make financial plans, you may want to seek assistance from an attorney specializing in elder law, a financial advisor who is familiar with elder or long-term care planning, or both. Learn more about planning ahead.    (End of Article) Cambrian Senior Living is an alternative to assist caregivers when it becomes too much to continue doing so on your own.   Cambrian features specialized memory care services offered in a secure setting designed with the needs of an individual living with dementia in mind.  With locations in both South Lyon and Tecumseh,  Cambrian can assist you with getting back to the things that matter most, keeping a healthy relationship with your loved one.  Also, Cambrian offers

support groups

on a monthly basis, and the general public is welcome to attend.  For more information call 517-423-5300 for the Tecumseh area and 248-344-0001 for the South Lyon area.

The Secret to Living Longer May Be Your Social Life.

TRANSCRIPT of TALK: Here's an intriguing fact. In the developed world, everywhere, women live an average of six to eight years longer than men do. Six to eight years longer. That's, like, a huge gap. In 2015, the "Lancet" published an article showing that men in rich countries are twice as likely to die as women are at any age. But there is one place in the world where men live as long as women. It's a remote, mountainous zone, a blue zone, where super longevity is common to both sexes. This is the blue zone in Sardinia, an Italian island in the Mediterranean, between Corsica and Tunisia, where there are six times as many centenarians as on the Italian mainland, less than 200 miles away. There are 10 times as many centenarians as there are in North America. It's the only place where men live as long as women. But why? My curiosity was piqued. I decided to research the science and the habits of the place, and I started with the genetic profile. I discovered soon enough that genes account for just 25 percent of their longevity. The other 75 percent is lifestyle. So what does it take to live to 100 or beyond? What are they doing right? What you're looking at is an aerial view of Villagrande. It's a village at the epicenter of the blue zone where I went to investigate this, and as you can see, architectural beauty is not its main virtue, density is: tightly spaced houses, interwoven alleys and streets. It means that the villagers' lives constantly intersect. And as I walked through the village, I could feel hundreds of pairs of eyes watching me from behind doorways and curtains, from behind shutters. Because like all ancient villages, Villagrande couldn't have survived without this structure, without its walls, without its cathedral, without its village square, because defense and social cohesion defined its design. Urban priorities changed as we moved towards the industrial revolution because infectious disease became the risk of the day. But what about now? Now, social isolation is the public health risk of our time. Now, a third of the population says they have two or fewer people to lean on. But let's go to Villagrande now as a contrast to meet some centenarians. Meet Giuseppe Murinu. He's 102, a supercentenarian and a lifelong resident of the village of Villagrande. He was a gregarious man. He loved to recount stories such as how he lived like a bird from what he could find on the forest floor during not one but two world wars, how he and his wife, who also lived past 100, raised six children in a small, homey kitchen where I interviewed him. Here he is with his sons Angelo and Domenico, both in their 70s and looking after their father, and who were quite frankly very suspicious of me and my daughter who came along with me on this research trip, because the flip side of social cohesion is a wariness of strangers and outsiders. But Giuseppe, he wasn't suspicious at all. He was a happy-go-lucky guy, very outgoing with a positive outlook. And I wondered: so is that what it takes to live to be 100 or beyond, thinking positively? Actually, no. Meet Giovanni Corrias. He's 101, the grumpiest person I have ever met. And he put a lie to the notion that you have to be positive to live a long life. And there is evidence for this. When I asked him why he lived so long, he kind of looked at me under hooded eyelids and he growled, "Nobody has to know my secrets." But despite being a sourpuss, the niece who lived with him and looked after him called him "Il Tesoro," "my treasure." And she respected him and loved him, and she told me, when I questioned this obvious loss of her freedom, "You just don't understand, do you? Looking after this man is a pleasure. It's a huge privilege for me. This is my heritage." And indeed, wherever I went to interview these centenarians, I found a kitchen party. Here's Giovanni with his two nieces, Maria above him and beside him his great-niece Sara, who came when I was there to bring fresh fruits and vegetables. And I quickly discovered by being there that in the blue zone, as people age, and indeed across their lifespans, they're always surrounded by extended family, by friends, by neighbors, the priest, the barkeeper, the grocer. People are always there or dropping by. They are never left to live solitary lives. This is unlike the rest of the developed world, where as George Burns quipped, "Happiness is having a large, loving, caring family in another city." Now, so far we've only met men, long-living men, but I met women too, and here you see Zia Teresa. She, at over 100, taught me how to make the local specialty, which is called culurgiones, which are these large pasta pockets like ravioli about this size, this size, and they're filled with high-fat ricotta and mint and drenched in tomato sauce. And she showed me how to make just the right crimp so they wouldn't open, and she makes them with her daughters every Sunday and distributes them by the dozens to neighbors and friends. And that's when I discovered a low-fat, gluten-free diet is not what it takes to live to 100 in the blue zone. Now, these centenarians' stories along with the science that underpins them prompted me to ask myself some questions too, such as, when am I going to die and how can I put that day off? And as you will see, the answer is not what we expect. Julianne Holt-Lunstad is a researcher at Brigham Young University and she addressed this very question in a series of studies of tens of thousands of middle aged people much like this audience here. And she looked at every aspect of their lifestyle: their diet, their exercise, their marital status, how often they went to the doctor, whether they smoked or drank, etc. She recorded all of this and then she and her colleagues sat tight and waited for seven years to see who would still be breathing. And of the people left standing, what reduced their chances of dying the most? That was her question. So let's now look at her data in summary, going from the least powerful predictor to the strongest. OK? So clean air, which is great, it doesn't predict how long you will live. Whether you have your hypertension treated is good. Still not a strong predictor. Whether you're lean or overweight, you can stop feeling guilty about this, because it's only in third place. How much exercise you get is next, still only a moderate predictor. Whether you've had a cardiac event and you're in rehab and exercising, getting higher now. Whether you've had a flu vaccine. Did anybody here know that having a flu vaccine protects you more than doing exercise? Whether you were drinking and quit, or whether you're a moderate drinker, whether you don't smoke, or if you did, whether you quit, and getting towards the top predictors are two features of your social life. First, your close relationships. These are the people that you can call on for a loan if you need money suddenly, who will call the doctor if you're not feeling well or who will take you to the hospital, or who will sit with you if you're having an existential crisis, if you're in despair. Those people, that little clutch of people are a strong predictor, if you have them, of how long you'll live. And then something that surprised me, something that's called social integration. This means how much you interact with people as you move through your day. How many people do you talk to? And these mean both your weak and your strong bonds, so not just the people you're really close to, who mean a lot to you, but, like, do you talk to the guy who every day makes you your coffee? Do you talk to the postman? Do you talk to the woman who walks by your house every day with her dog? Do you play bridge or poker, have a book club? Those interactions are one of the strongest predictors of how long you'll live. Now, this leads me to the next question: if we now spend more time online than on any other activity, including sleeping, we're now up to 11 hours a day, one hour more than last year, by the way, does it make a difference? Why distinguish between interacting in person and interacting via social media? Is it the same thing as being there if you're in contact constantly with your kids through text, for example? Well, the short answer to the question is no, it's not the same thing. Face-to-face contact releases a whole cascade of neurotransmitters, and like a vaccine, they protect you now in the present and well into the future. So simply making eye contact with somebody, shaking hands, giving somebody a high-five is enough to release oxytocin, which increases your level of trust and it lowers your cortisol levels. So it lowers your stress. And dopamine is generated, which gives us a little high and it kills pain. It's like a naturally produced morphine. Now, all of this passes under our conscious radar, which is why we conflate online activity with the real thing. But we do have evidence now, fresh evidence, that there is a difference. So let's look at some of the neuroscience. Elizabeth Redcay, a neuroscientist at the University of Maryland, tried to map the difference between what goes on in our brains when we interact in person versus when we're watching something that's static. And what she did was she compared the brain function of two groups of people, those interacting live with her or with one of her research associates in a dynamic conversation, and she compared that to the brain activity of people who were watching her talk about the same subject but in a canned video, like on YouTube. (And by the way, if you want to know how she fit two people in an MRI scanner at the same time, talk to me later.) So what's the difference? This is your brain on real social interaction. What you're seeing is the difference in brain activity between interacting in person and taking in static content. In orange, you see the brain areas that are associated with attention, social intelligence -- that means anticipating what somebody else is thinking and feeling and planning -- and emotional reward. And these areas become much more engaged when we're interacting with a live partner. Now, these richer brain signatures might be why recruiters from Fortune 500 companies evaluating candidates thought that the candidates were smarter when they heard their voices compared to when they just read their pitches in a text, for example, or an email or a letter. Now, our voices and body language convey a rich signal. It shows that we're thinking, feeling, sentient human beings who are much more than an algorithm. Now, this research by Nicholas Epley at the University of Chicago Business School is quite amazing because it tells us a simple thing. If somebody hears your voice, they think you're smarter. I mean, that's quite a simple thing. Now, to return to the beginning, why do women live longer than men? And one major reason is that women are more likely to prioritize and groom their face-to-face relationships over their lifespans. Fresh evidence shows that these in-person friendships create a biological force field against disease and decline. And it's not just true of humans but their primate relations, our primate relations as well. Anthropologist Joan Silk's work shows that female baboons who have a core of female friends show lower levels of stress via their cortisol levels, they live longer and they have more surviving offspring. At least three stable relationships. That was the magic number. Think about it. I hope you guys have three. The power of such face-to-face contact is really why there are the lowest rates of dementia among people who are socially engaged. It's why women who have breast cancer are four times more likely to survive their disease than loners are. Why men who've had a stroke who meet regularly to play poker or to have coffee or to play old-timer's hockey — I'm Canadian, after all —are better protected by that social contact than they are by medication. Why men who've had a stroke who meet regularly -- this is something very powerful they can do. This face-to-face contact provides stunning benefits, yet now almost a quarter of the population says they have no one to talk to. We can do something about this. Like Sardinian villagers, it's a biological imperative to know we belong, and not just the women among us. Building in-person interaction into our cities, into our workplaces, into our agendas bolsters the immune system, sends feel-good hormones surging through the bloodstream and brain and helps us live longer. I call this building your village, and building it and sustaining it is a matter of life and death. Thank you. Susan Pinker is the author of the book 

The Village Effect: How Face-to-Face Contact Can Make Us Healthier, Happier, and Smarter.

 Published by Penguin Random House (2015). (End of Article) With this being said, if you have a parent or loved one living at home alone without a strong social network you should consider seeking a community setting where The Village Effect could benefit.  Cambrian Senior Living has locations  in both South Lyon and Tecumseh, Michigan.  The South Lyon location serves seniors from Lyon Township, New Hudson, South Lyon, Novi, Wixom, Northville, Brighton, and surrounding areas.  The Tecumseh location serves Tecumseh, Onsted, Brooklyn, Britton, Dundee, Adrian, Blissfield, Deerfield, Milan, and surrounding areas.  For more information visit

www.CambrianSeniorLiving.com

Myths and Stereotypes of Aging

By Jeff Anderson Ageist stereotypes about seniors are pervasive in our culture. In films, on television and even in the jokes we hear, misconceptions and stereotypes about aging and seniors are ever present.

Like any form of bias, ageism has led many of us to make false assumptions about seniors. Learn more about some of the top myths of aging:

Myth: Aging is Depressing

Contrary to the myth that aging is depressing, many studies find that seniors are among the happiest age group. Happiness levels by age follow a U-shaped curve, with self reported levels of happiness at their lowest at age 40, but then growing thereafter. In addition, those who think aging is depressing also believe that it makes seniors grumpier. People who are unhappy in their younger years will likely continue to be in their later years, and similarly, good-natured people continue on a happy trajectory as they age. In other words, one's attitude comes down to their individual personality, not an age group.

Myth: Aging Leads to Loneliness

Though social isolation can be a problem for seniors, especially to those who have limited mobility, lack of transportation or who have recently lost a spouse, most seniors are able to stay stay socially engaged. Activities and visits with family and friends, and at places such as the local senior center or a place of worship, also help seniors stay socially active and happy.

Myth: Aging Dulls Wits and Inevitably Causes Dementia

While aging can create cognitive changes, older people may perform better in certain areas of intelligence and poorer in others. For example, while seniors may have slower reaction times, "mental capabilities that depend most heavily on accumulated experience and knowledge, like settling disputes and enlarging one's vocabulary, clearly get better over time," writes Patricia Cohen in the

New York Times

. What's more, dementia is anything but inevitable. According to the Alzheimer's Association, only 5% of those over age 65 will develop dementia.

Myth: Aging Makes You Unproductive

Though retired people may have left the workforce, they are hardly unproductive. They contribute countless hours to activities like helping with child-rearing and volunteering, which makes an enormous impact on society. In fact, a report by the Bureau of Labor Statistics indicates 24% of senior citizens report engaging in volunteer work after retirement.

Myth: Aging Makes You Less Creative

There are countless examples that dispel the myth that aging makes you less creative. In fact, many artists actually find their calling or achieve mastery in their later years. A great example is the immortal "Grandma Moses."

Anna Mary Robinson Moses

was an ordinary, unassuming woman who lived on a farm in upstate New York in the mid 1800's. After her husband passed away, Mrs. Moses (as she liked to call herself) transitioned from farm work to a quieter life of embroidering for fun and making delicious preserves for her now grown children. But, when arthritis made embroidering too painful, a friend suggested she try painting. Mrs. Moses took to painting scenes of rural life, and even hung a few of her paintings in the local drugstore. Her paintings caught the eye of a prominent art collector who was passing through town and the rest is history. Her first one-woman art show was held in 1940 when Moses was already 80-years-old. She became famous and was dubbed "Grandma Moses," a name that stuck. She continued to paint until the age 101.

Myth: Aging Makes You Unable to Adapt to New Situations

Older people are not only able to adapt to new situations, they are actually experts at adapting. By the time one has become a senior, they have had to adapt to innumerable changes and transitions in life, many of which could have certainly been challenging. Seniors may be slower to change their opinions, but one of humanity's' greatest traits, adaptability, is generally retained as we grow old.

Myth: Aging Erases Your Libido

Discussing the love and sex lives of seniors is largely taboo in our culture and has led to the stereotype that the elderly are sexless. This stereotype is harmful because it can cause seniors to have conflicted feelings or unnecessary guilt about their sexuality, while simultaneously causing younger people to hold misconceptions about aging and the elderly. As a state of Oregon document notes adroitly: "Research has found that sexual activity and enjoyment do not decrease with age. People with physical health, a sense of well-being and a willing partner are more likely to continue sexual relations. People who are bored with their partner, mentally or physically tired, afraid of failure or overindulge in food or drink are unlikely to engage in sexual activity. These reasons do not differ a great deal when considering whether or not a person will engage in sex at any age."

Myth: Aging Makes You More Religious

Seniors certainly have a higher rate of religious attendance than younger people, but this is a generational phenomenon rather than an aging phenomenon. If you regularly attended church growing up, you're likely to continue to do so as you age. Today's senior's haven't become more religious with time. Instead they grew up in a time when more people went to church, which is why seniors are the most religious age group.