Home
Living Life to its Fullest at Cambrian Senior Living
Cambrian is the premiere senior living community in Southeast Michigan, providing comfortable elegance, gentle care, and peace-of-mind. Specializing in assisted living and memory care services for those living with dementia and Alzheimer's, Cambrian carefully identifies each individual's needs and preferences ensuring he or she receives the proper care for every situation. The caring team at Cambrian will focus on not only the physical demands but the emotional, social, and spiritual needs of residents.
This is an exciting new phase for your loved one: compassionate caregivers, robust life enrichment programs, maximum independence, and aging with the utmost dignity. Making decisions about a major change for a loved one can be difficult, but Cambrian works hard to make the process simple and comforting. It is so much more than a place to live, it's a place to call home.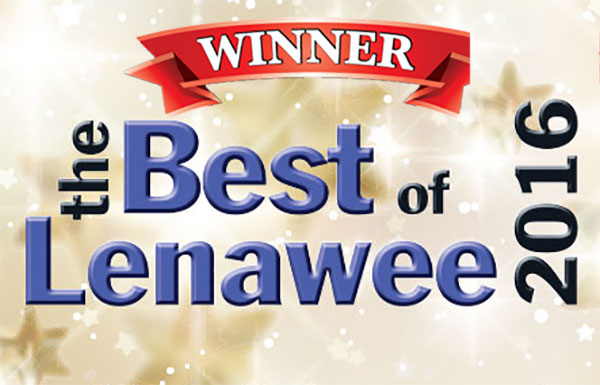 Cambrian Senior Living, with locations in both Tecumseh and South Lyon, Michigan, assists our aging elders with the sheer joy that comes from having a relationship with an animal/pet.  While it may be as simple as your pet from many years now comes to visit you, or that you begin to appreciate the plethora of animals that comes to our setting for your enjoyment, either way you are going to have a better day because of the experience.  Cambrian hosts animals of a variety of species.  We are not only talking dogs and cats, we are talking kangaroo, miniature horses, full sized horses (outside), chinchilla, rabbits, parrots,  boa constrictors, as well as a long list of other animals, many of whom are considered exotic.  Our pet therapy group brings in several dogs on a regular basis to bond with our residents.  We all even get to visit with a former house dog named Jack from time to time.  So, it is with this recognized effort that we explain that we have in the past tried to allow residents to reside with their beloved pets in our setting.  However, it was never too long before we would identify that the resident is no longer able to properly care for the needs of their pet.  So, now we  encourage families to bring the resident's pet to visit on a regular basis, as  our ultimate goal is for that harmonious relationship to be able to continue for as long as possible.  Here is a great article offered by the Alzheimer's Association regarding people and their pets.  We agree and understand!

How Caregivers Can Use Pet Therapy For Their Loved One By Sherri Snelling

My favorite cartoonist, the late Charles Schulz of Peanuts fame, wrote that, "Happiness is a warm puppy." I wonder if he knew that happiness is just the start when it comes to enhancing the lives of older loved ones in nursing homes or assisted living, terminal patients such as those suffering from AIDS, children with special needs and even caregivers looking to improve their own health. Known as Animal-Assisted Therapy (AAT), there is a growing movement to increase animal/patient interactions for health and wellness benefits. The notion of pet therapy all began in the 1860s although most of the studies were conducted in the 1980s. While the medical community is still waiting for scientific data that shows pet therapy can have long-term or behavioral change benefits, even famous nurse Florence Nightingale recognized that animals provided a level of social support in the institutional care of the mentally ill over 150 years ago. In an effort to prove the therapeutic benefits of pet therapy, the National Institutes of Health has funded grants to study scientific evidence-based research in therapeutic effects on children. You may have read about the dogs that can smell cancer in their owner long before a formal diagnosis is made, help calm children who have an epileptic seizure or even bring people out of comas. One story from Pet Partners (formerly known as the Delta Society) is that they were called to visit a terminally ill patient. When the handler arrived with her cat, the patient had slipped into a coma. As the handler put the cat into the bed, the patient suddenly awoke, removed his arms from under the sheets and started to pet the cat. I truly believe animals have special healing powers and a sixth sense. To back up my notion, I read that Dr. Edward Creagan of the Mayo Clinic Medical School observed, "If pet ownership was a medication, it would be patented tomorrow." While dogs, cats and rabbits are most commonly used with older patients, dolphins and horses have also proved effective with children with mental health issues, epilepsy, physical disabilities or autism. The biggest benefits of cozying up to a "warm puppy" are: Socialization
Older loved ones often feel isolated whether living alone at home or in a facility such as a nursing home or assisted living. In fact, Human-Animal Interactions published a study of elderly dog owners revealing 75 percent of men and 67 percent of women considered their dog their only friend. Some studies have found that just a few minutes a day petting or visiting with an animal lowers the stress hormone of cortisol and increases the feel-good hormone of serotonin. The results can range from lowered heart rates and blood pressure to decreased depression. For older loved ones still living at home, if they can manage the daily needs of a pet (feeding, walking), some surveys have found that the interaction and companionship of a pet can improve your loved one's health through increased physical activity and even lower pain levels in some arthritis patients. Emotional
Depression in older patients can be common, especially if they recently lost a spouse, received a terminal diagnosis or had to move from the comforts of home. Pet therapy or even a new pet can provide unconditional love, comfort and helps reduce anxiety, particularly noted in nursing home patients. Many assisted living facilities now have a Pet Care Coordinator to help seniors care for their own pet. If an owner forgets to feed the pet or it becomes too difficult to walk them frequently, the Pet Care Coordinator can help keep pets up-to-date on veterinary visits, grooming and vaccinations. Silverado Senior Living, which includes memory care facilities for Alzheimer's and dementia care residents, encourages pets in the facility – both privately owned pets and visits from pet therapy organizations. Pet therapy for those with Alzheimer's or dementia has also proven to be a powerful tool for what is known as "sundowners," the evening periods where patients become agitated or confused. Animals have even proven to be valuable members of the hospice team for a terminally ill loved one. There is a famous cat in Providence, Rhode Island known as Oscar who is one of the critical members of the hospice team in the local nursing home. Patients and family members have reported that when Oscar would enter the room, there was a sense of calm—even though Oscar was known by residents as visiting a room when someone was dying. As opposed to a bad omen, Oscar brought comfort and peace to both the patient and their family members. Oscar stays with the patient, sitting quietly in their lap or on their bed where he remains until the loved one has passed. For children with autism, pets can improve their communication skills, which can often be stressful. Because animals are non-judgmental, special needs kids relax and are able to absorb other benefits during their pet therapy sessions. Animals' nonverbal communication and profound acceptance can be soothing for those with difficulty using language. Hippotherapy, which is therapeutic horseback riding, is practiced in 24 countries and benefits those with physical, psychological, cognitive, social, and behavioral problems. In fact, the American Speech and Hearing Association now recognize hippotherapy as a treatment method for individuals with speech disorders. While some benefit from the connection and the relationship built with the horse, other riders benefit physically from the movements that help build core strength, body awareness and muscle memory. Pets can also benefit the caregivers. Caregiving can make you feel like you are all alone. While adding a pet to the list of loved ones you have to care for may seem like overload, having that happy face and wagging tail ready to give you some unconditional love when you return home can benefit caregivers as well. Studies have found that caregivers are twice as likely as the general public to develop chronic illness due to the prolonged stress of caring for a loved one. If having a pet can increase your exercise, lower your blood pressure and bring a smile to your face – maybe finding a Lassie, swimming with Flipper, holding Thumper or riding Mr. Ed is just what the doctor has ordered. Pet therapy organizations
: The following are organizations where you can find pet therapy handlers/animals or participate in caregiving pet events:  Pet Partners (formerly Delta Society) Therapy Animal Program trains and screens volunteers with their pets so they can visit patients/clients in hospitals, nursing homes, hospice and physical therapy centers, schools, libraries and many other facilities. The Pet Partners Service Animal Program provides information and resources for people with disabilities, as well as their friends and family, who are considering getting a service animal or who are currently partnered with a service animal. Pets for the Elderly Foundation matches seniors with cats and dogs by underwriting the pets' adoptions.  Therapy Dogs Inc. is a national registrar with a listing of more than 12,000 handler/dog teams in U.S. and Canada. The organization provides registration, support and insurance for volunteers who want to provide pet therapy services.  Numerous organizations in local communities, including Pet Therapy, a non-profit organization in Southwest Florida, bring pets into nursing homes for weekly visits with puppies and dogs brought by adult and even child volunteers. About Blog Author Sherri Snelling Sherri Snelling, CEO and founder of the Caregiving Club, is a nationally recognized expert on America's 65 million family caregivers with special emphasis on how to help caregivers balance "self care" while caring for a loved one. She is the former chairman of the National Alliance for Caregiving and is currently writing a book about celebrities who have been caregivers.

Doll Therapy For Dementia Considered A Success At Cambrian Memory Care

Cambrian Memory Care made the decision to implement the option of doll therapy for its dementia residents when one of its residents moved in with the routine of nurturing a doll of her own.  Almost immediately, many other residents noticed and they wanted to have a turn to hold the doll.  The below article recently reported by Kaiser Health News discusses the different perspectives that can be viewed on this topic, however at Cambrian Memory Care we believe we would be doing a disservice to our residents to take away an activity that yields such a real sense of purpose and joy.  We believe we are treating our residents with dignity as our setting is not open to the public for strangers to view and judge.  And, the family and friends who visit our residents are all very aware of the challenges that come with learning to live with the issues of the debilitating disease.  Many of Cambrian's dementia  residents choose to take great care dressing, undressing, swaddling, rocking, singing to, feeding, and even burping their special companion.  Just because the companion is considered a toy, it is a safe way to simulate the various emotional benefits that come with nurturing someone.  Our staff are careful to act as if the doll is real.  We are sure to rescue a doll that has been left in a strange position or place, and store the dolls in an appropriate napping scenario when not being used.  So here is the recently published article on the topic.

Doll Therapy May Help Calm People With Dementia, But It Has Critics

By Kaiser Health News

"Hello gorgeous,"  says 88-year-old Vivian Guzofsky laughing , "You're so cute."  Guzofsky, who has Alzheimer's disease, lives on a secure memory floor at a home for seniors in Beverly Hills, Calif. She visits the dolls in the home's pretend nursery nearly every day. Sometimes Guzofsky changes their clothes or lays them down for a nap. One morning in August, she sings to them: "You are my sunshine, my only sunshine. You make me happy when skies are gray." No one knows whether she believes she is holding a doll or a real baby. What the staff at Sunrise Senior Living do know is that Guzofsky, who can get agitated and aggressive, is always calm when caring for the dolls.  Doll therapy is catching on at nursing homes and other senior facilities across the country. It's used to help ease anxiety among residents with dementia, who can experience personality changes, agitation and aggression. But the therapy is controversial.  Supporters say the dolls can lessen distress, improve communication and reduce the need for psychotropic medication. Critics say the dolls are demeaning and infantilize seniors. Typically, caregivers will give residents the option of holding, changing or dressing the dolls, without saying whether the dolls are babies or toys. Caregivers may also use the dolls to start conversations about the residents' own children or grandchildren. Care providers who use the technique say the dolls help engage elderly people who are no longer able to participate in many activities.  "A lot of people with Alzheimer's are bored and may become depressed or agitated or unhappy because they aren't engaged," says Ruth Drew, director of family & information services at the Alzheimer's Association.  Caregivers aren't trying to make their charges believe the dolls are real infants, Drew says. They are just "trying to meet them where they are and communicate with them in a way that makes sense to them," she says. But some care providers do not like the technique.  "They are adults and we want to treat them like adults," says Stephanie Zeverino, who works in community relations at a Belmont Village center in Los Angeles. "These are very well-educated residents." Staff members there work with residents to play brain games that promote critical thinking, she says. And they use other types of therapy including art and music.  "We want to provide a sense of dignity," Zeverino says.  Studies on doll therapy are limited, but some research has shown it can reduce the need for medications and lessen agitation, aggression and wandering.  "Having the doll ... offers them an anchor or a sense of attachment in a time of uncertainty," says Gary Mitchell, a nurse specialist at Four Seasons Health Care facilities in Northern Ireland, and author of a new book: Doll Therapy in Dementia Care: Evidence and Practice. "A lot of people associate the doll with their younger days and having people to care for," Mitchell says.  However, he acknowledges that doll therapy can perpetuate the stigma associated with dementia that care givers are trying to get away from. Some families worry about their relatives being laughed at when they engage in doll therapy, Mitchell says. He had the same concerns when he worked at a senior residential center. But when one resident requested that he allow her to continue caring for a doll, he saw the positive impact of the therapy. Mitchell says doll therapy should be used cautiously and more studies are needed. At Sunrise Beverly Hills, the nursery is set up like a baby's room. A stuffed bear rests inside the wooden crib. On a shelf above are framed photos of Guzofsky and a few other women who regularly interact with the dolls. A few bottles, a Dr. Seuss book and diapers sit on a nearby changing table.  The nursery is just one of several areas designed to engage residents, says Rita Altman, senior vice president of memory care for Sunrise, which has facilities in the U.S., Canada and the United Kingdom. There are also art centers, offices, gardens and kitchens where residents may find familiar objects from their past.  Altman says the nurseries tend to attract residents who have an instinct to care for babies. Some people may not be able to talk anymore, but still find a sense of security with a doll, she says. "You can read it in their body language when they pick up the doll." Sunrise caregivers also use the dolls to spark conversations by asking questions: How many children do you have? Was your first baby a boy or a girl? What are the best things about being a mom?  The executive director of the Beverly Hills facility, Jason Malone, says he was skeptical about the use of dolls when he first heard about them.  "I almost felt like we were being deceitful," he says. "It didn't feel like it was real."  But he quickly changed his mind when he realized that staff could use the dolls respectfully.  "We don't want to confuse treating our seniors as children," Malone says. "That's not what this activity is truly about."  Guzofsky began caring for the dolls soon after moving into the facility. When asked what she likes about them, she says, "I love babies. I have some very nice ones back where I live now."  Guzofsky's daughter, Carol Mizel, says her mom raised three children and volunteered extensively in Colorado and Mexico before being diagnosed with Alzheimer's about five years ago. Mizel doesn't see any downside to her mother caring for the dolls.  It is a "creative way of dealing with her where she is now," she says. For some residents, including 87-year-old Marilou Roos, holding the dolls is one of the only times they interact with the staff. Roos uses a wheelchair and rarely speaks. She sleeps much of the day.  "There is not much [Marilou] can participate in," says Vladimir Kaplun, former coordinator of the secure memory floor. "When she spends some time with the babies, she wakes up and she brightens up."  On a recent day, caregiver Jessica Butler sits next to Roos, who holds a doll against her chest and pats her on the back. She kisses the doll twice.  "The baby's beautiful like you," Butler says.  "It's a boy," Roos says. "Five months."  Caring for the dolls is second nature to Roos, who made a career of being a mom to five children, according to her daughter, Ellen Swarts.  It's been difficult for Swarts to watch the decline of her mother, who hasn't called her by name in over a year. Watching her with the dolls helps, Swarts says.  "To see the light in her eyes when she has a baby in her arms, I don't care if it's real or if it's pretending," she said. "If that gives her comfort, I am a-OK with it." Kaiser Health News is an editorially independent program of the Henry J. Kaiser Family Foundation, a nonprofit, nonpartisan health policy research and communication organization not affiliated with Kaiser Permanente. Cambrian Memory Care has locations in Tecumseh and South Lyon, Michigan.  And their affordable rates make it worth the drive from several surrounding communities such as Britton, Onsted, Brooklyn, Adrian, Manchester, Saline, Chelsea, Dundee, Milan, Ann Arbor, Lyon Township, New Hudson, Milford, Novi, Wixom, Northville, and Brighton.   Cambrian's staff members collectively hold the following licenses and certifications:  RN, LPN, Certified Dementia Practictioners (CDP), Certified Assisted Living Directors (CALD), Teepa Snow Positive Approach to Care, and Zumba Gold.  Inquiries can be made by calling 517-423-5300, or by visiting our website at www.CambrianSeniorLiving.com.

Support for Alzheimer's & Dementia Caregivers-Cambrian Senior Living Can Help!

How to Get the Caregiving Help You Need

Caring for someone with Alzheimer's disease or another dementia impacts every aspect of your daily life. As an Alzheimer's patient loses one ability after another, a caregiver faces tests of stamina, problem solving, and resiliency. Maintaining your emotional and physical fitness is crucial, not just for you but also for the person you're caring for. Preparing yourself, understanding your loved one's experience, and seeking support from others can help you succeed on the caregiving journey. What is depression?

The Alzheimer's care journey

Caring for someone with Alzheimer's disease or dementia can be a long, stressful, and intensely emotional journey. But you're not alone. In the United States, there are about 15 million people caring for someone with dementia, and millions of others around the world. As there is currently no cure for Alzheimer's disease, and only limited medical treatments available for the symptoms, it is your caregiving that can make the biggest difference to your loved one's quality of life. That is a remarkable gift. However, caregiving can also become all-consuming. As your loved one's cognitive, physical, and functional abilities diminish over a period of years, it's easy to become overwhelmed and neglect your own health and well-being. The burden of caregiving can put you at increased risk for significant health problems and an estimated 30 to 40 percent of dementia caregivers will experience depression, high levels of stress, or burnout. Nearly all Alzheimer's or dementia caregivers will at some time experience sadness, anxiety, loneliness, and exhaustion. Seeking help and support along the way is not a luxury for caregivers; it's a necessity. Just as each individual with Alzheimer's disease progresses differently, so too can the caregiving experience vary widely from person to person. However, there are strategies that can help make the caregiving journey as rewarding as it is challenging. Learning all you can about what is happening and what to expect on the Alzheimer's journey will not only help your loved one, but is also the first step towards protecting your own mental and physical health.

The challenges and rewards of Alzheimer's care

Caring for a person with Alzheimer's disease can often seem to be a series of grief experiences as you watch your loved one's memories disappear and skills erode. The person with Alzheimer's will change and behave in different, sometimes disturbing or upsetting ways. For both caretakers and their patients, these changes can produce an emotional wallop of confusion, anger, and sadness. As the disease advances, your loved one's needs will increase and your caregiving responsibilities will become more challenging. At the same time, the ability of your loved one to show appreciation for all your hard work will diminish. Caregiving can literally seem like a thankless task. For many, though, a caregiver's long journey includes not only challenges, but also many rich, life-affirming rewards. Caring for Someone with Alzheimer's Challenges: Rewards: Overwhelming emotions as capabilities lessen Bonds deepen through care, companionship, and service Fatigue and exhaustion as caregiving demands increase Problem solving and relationship skills grow through experience Isolation and loneliness as independence disappears New relationships form through education and support Financial and work complications as costs rise and resources are challenged Unexpected rewards develop through compassion and acceptance.

Preparing for the Alzheimer's care experience

The more you learn about your loved one's disease and how it will progress over the years, the better you'll be able to prepare for future challenges, reduce your frustration, and foster reasonable expectations. In the early stages of Alzheimer's, for example, you can support your loved one's independence and self-care, but the person's cognitive and physical regression means he or she will ultimately require 24-hour care. Though it may be hard to contemplate such a difficult outlook, the sooner you put plans in place, the more your loved one can be involved in the decision-making process. Paying for long-term care can be a major source of stress, so it's important to research all your options as early as possible. Consult with the patient's medical team and other family members to make legal and financial arrangements and determine the long-term care options that are best suited to you and your loved one.

Planning support for Alzheimer's caregiving

Balancing the enormous task of caring for a cognitively-impaired adult with your other responsibilities requires skill, attention, and meticulous planning. By focusing so diligently on your loved one's needs, it's easy to fall into the trap of neglecting your own health. But that will not only hurt yourself, but also hurt the person you're trying to care for. If you're not getting the physical and emotional support you need, you won't be able to provide the best level of care, and you face becoming overwhelmed. It's important to plan a support network as early as possible. • Ask for help. It's important to reach out to other family members, friends, or volunteer organizations to help with the daily burden of caregiving. Accepting help for mundane tasks such as grocery shopping and cleaning can free you up to spend more quality time with the patient. When someone offers to help, let them. You're not being neglectful or disloyal to your loved one. Caregivers who take regular time away not only provide better care, they also find more satisfaction in their caretaking roles. • Learn or update caregiving skills. Being thrust into the role of caregiver doesn't come with an instruction manual, but there are books, workshops, and online training resources that can teach you the skills you need. Learn all you can about symptoms, treatment, and behavior management. As the disease progresses and challenges change, you'll need to update your skillset and find new ways of coping. • Join a support group. You'll find that you're not alone and you'll be able to learn from the experiences of others who have faced the same challenges. Connecting with others who know first-hand what you're going through can also help reduce feelings of isolation, fear, and hopelessness. • Learn how to manage stress. Caregiving for a loved one with dementia can be one of the most stressful tasks you'll undertake in life. To combat this stress, you need to activate your body's natural relaxation response through techniques such as deep breathing, meditation, rhythmic exercise, or yoga. Fitting these activities into your life can help reduce the stress of caregiving and boost your mood and energy levels. • Make use of available resources. There are a wealth of community and online resources to help you prioritize your efforts and provide effective care. Start by finding the Alzheimer's association in your country. These organizations offer practical support, helplines, advice, and training for caregivers and their families. They can also put you in touch with local support groups. See Resources and References section below for a directory of associations. • Plan for your own care. Visit your doctor for regular checkups and pay attention to the signs and symptoms of excessive stress. It's easy to abandon the people and activities you love when you're mired in caregiving, but you risk your health and peace of mind by doing so. Take time away from caregiving to maintain friendships, social contacts, and professional networks, and pursue the hobbies and interests that bring you joy.

Signs of stress and burnout during Alzheimer's care

The stress of day-to-day care, watching your loved one's health deteriorate, and having to make difficult decisions about long-term care can leave anyone feeling overwhelmed and exhausted. No matter how strong and resilient you are, you're still likely to have problems with certain aspects of Alzheimer's or dementia care. Recognizing the signs of caregiver stress and burnout is the first step to dealing with the problem.

10 Signs of Caregiver Stress

If you experience any of these signs of stress on a regular basis, make time to talk to your doctor. 1. Denial about the disease and its effect on the person who has been diagnosed. "I know Mom is going to get better." 2. Anger at the person with Alzheimer's, anger that no cure exists, or anger that people don't understand what's happening. "If he asks me that one more time I'll scream!" 3. Social withdrawal from friends and activities that once brought pleasure. "I don't care about getting together with the neighbors anymore." 4. Anxiety about the future. "What happens when he needs more care than I can provide?" 5. Depression that begins to break your spirit and affects your ability to cope. "I don't care anymore." 6. Exhaustion that makes it nearly impossible to complete necessary daily tasks. "I'm too tired for this." 7. Sleeplessness caused by a never-ending list of concerns. "What if she wanders out of the house or falls and hurts herself?" 8. Irritability that leads to moodiness and triggers negative responses and actions. "Leave me alone!" 9. Lack of concentration that makes it difficult to perform familiar tasks. "I was so busy, I forgot we had an appointment." 10. Health problems that begin to take a mental and physical toll. "I can't remember the last time I felt good." Source: Alzheimer's Association

Alzheimer's caregiver burnout

When prolonged and excessive stress from caring for a loved one with Alzheimer's or dementia leaves you feeling emotionally, mentally, and physically exhausted, you may be facing burnout. Burnout reduces your productivity and saps your energy, leaving you feeling helpless, hopeless, angry, and resentful. Eventually, you may feel like you have nothing more to give. The warning signs of caregiver burnout include: • Excessive stress and tension • Debilitating depression • Persistent anxiety, anger, or guilt • Extreme irritability or anger with the dementia patient • Decreased overall life satisfaction • Relationship conflicts and social isolation • Lower immunity and greater need for healthcare services • Excessive use of medications, drugs, or alcohol Burnout can damage your health and the health of the person you're caring for, so if you recognize the signs, it's important to take action right away.

Coping with stress and burnout during Alzheimer's care

No matter the day-to-day demands of caregiving for a patient with Alzheimer's or dementia, it's imperative that you carve out time for your own self-care. These tips can help: • Seek regular respite care. You cannot do it all alone. Ask other family members, friends, or members of your place of worship for help with respite care so you can get a much needed break. You can also seek help from volunteer organizations, support groups, day care programs, and residential respite care facilities. Schedule frequent breaks throughout the day, take time out to pursue hobbies and interests, and stay on top of your own health needs. Seek professional help if you recognize you're exhibiting any warning signs of caregiver burnout. • Get moving.  Regular exercise not only keeps you fit, it releases endorphins that can really boost your mood. Aim for at least 30 minutes of exercise on most days. If it's difficult to get away for that long at once, break the time up into 10 minute sessions sprinkled throughout the day. Take a walk or jog outside, dance to your favorite music, work out to an exercise DVD, or cycle to the store. Taking a group exercise class or working out with friends can give you a much needed social outlet as well. • Talk it over. Talk to a trusted friend, family member, clergy member, or therapist, about how you feel and what you're going through. The person you talk to doesn't have to be able to solve your problems, he or she just has to be a good listener. The simple act of talking face-to-face with someone who cares can be extremely cathartic. Opening up won't make you a burden to others. In fact, most friends will be flattered that you trust them enough to confide in them, and it will only strengthen your bond. • Take time to play. In the early stages of Alzheimer's disease, include your loved one in short walks, board games, or jigsaw puzzles. Join an online scrabble tournament, practice your golf swing, or play with a pet. A daily dose of fun is good medicine, and doesn't require money, a car, or huge blocks of time. • Try something new. Challenge yourself to learn a new skill while you are "on the job." Order a self-paced foreign language program or try an exercise video game. From tennis to golf to pitching a strike, so-called "exergames" offer living room-friendly activities for every age and skill level. With just a few minutes of practice each day, you can flex mental muscle and relieve harmful stress. • See the funny side. Humor is a well-known antidote to stress, sadness, illness, and boredom. Give yourself permission to chuckle at the absurdities you and your loved one experience, and surround yourself with laughter. Instead of heavy dramas on TV or video, go for a hearty belly laugh by watching episodes of your favorite sitcom. Your infectious good mood can help replenish your inner resources and sooth your loved one.

Making time for reflection during Alzheimer's care

One of the biggest challenges as a caretaker for someone with Alzheimer's or dementia is to accept what is happening to your loved one. At each new stage of the disease, you have to alter your expectations about what your loved one is capable of. By accepting each new reality and taking time to reflect on these changes, you can better cope with the emotional loss, and deepen the feelings of satisfaction and love in your role as caretaker. • Keep a daily journal to record and reflect on your experiences. By journaling your thoughts, you can mourn losses, celebrate successes, and look for those thought patterns that keep you from acting in the present. • Count your blessings. A daily gratitude list can chase away the blues and let you focus on what your loved one is still capable of, rather than the abilities he or she has lost. • Celebrate what is possible. Your loved one still has many abilities. Structure activities to invite participation on whatever level is possible, and you will both find real enjoyment. • Try to envision your loved one's world. Imagine not being able to remember and do life's simple tasks. By valuing what your loved one is able to give, you can find satisfaction on even the toughest days. • Practice relaxation techniques. Meditation, deep breathing, visualization, mindfulness, yoga, or rhythmic exercise can calm, restore, and promote happiness. Experiment with different techniques to find the ones that work best for you. • Improve emotional awareness. Remaining engaged, focused, and calm in the midst of such tremendous responsibility can challenge even the most capable caregivers. By developing your emotional awareness skills, however, you can relieve stress, experience positive emotions, and bring new peace and clarity to your caretaking role. Make time to really connect.  Even when the person you're caring for can no longer verbally express love or appreciation, you can find a deeper sense of reward in your role as caregiver by making time each day to really connect with the person. Avoid all distractions and focus fully on the person. Make eye contact (if that's possible), hold the person's hand or stroke his or her cheek, and talk in a calm, reassuring tone of voice. When you connect in this way, you'll experience a process that boosts your mood, reduces stress, and supports your physical and emotional well-being. And it can also have the same effect on your loved one.

How to help an Alzheimer's or dementia caregiver

If a friend or family member is caring for someone with Alzheimer's or dementia, it's important to offer all the help and support you can. • Don't wait to be asked to help. Many caregivers find it difficult to ask others for help, no matter how much they may need it, so make the offer. And when you do, be specific. As well as simply asking, "What can I do to help?" make suggestions like, "I'm free tomorrow afternoon, can I sit with the patient while you take a break?" or "What can I get you from the grocery store today?" Helping out with even the most simple or mundane chores can free the caregiver up to spend more quality time with the patient or take a break to recharge his or her batteries. • Be a friend. Caregivers are prone to withdrawing from family and friends but they still need regular contact with the outside world. Phone calls, texts, or emails are fine, but nothing beats a personal visit to lift a caregiver's mood. Again, don't wait to be asked; be the one to reach out. • Be a good listener. Venting frustrations about caregiving can be a great stress reliever. Listen to the caregiver's fears and concerns without judging. • Show your gratitude. If the caregiver is a sibling looking after your parent, for example, it's important to express your gratitude. The person with mid- or late-stage Alzheimer's or dementia may not able to show appreciation to the caretaker so it's important other family members recognize the caregiver's hard work and sacrifice and regularly show their appreciation. While a card or a simple "Thank you" can go a long way, when accompanied by the offer of some respite, it can be a blessing. • Recognize the signs of caregiver stress and encourage the caregiver to focus more on his or her own health and well-being.

Where can I find help?

Cambrian Senior Living has locations in Michigan; Tecumseh & South Lyon. Cambrian serves the surrounding areas as well, such as Britton, Onsted, Adrian, Manchester, Brooklyn, Saline, Chelsea, Lyon Township, New Hudson, Milford, Wixom, Farmington Hills, Northville, Plymouth, and Livonia. Cambrian offers a support group on a monthly basis to assist caregivers with the struggles that come along with caring for someone with Alzheimer's and the many other forms of dementia. To see when the next support group is scheduled, visit www.cambrianseniorliving.com/support-groups/. As published on HelpGuide.org.