History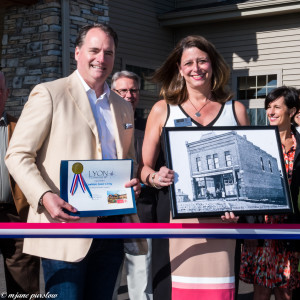 In 2005, Denise and Gareth Zebley began the development of a senior living community in Tecumseh.  They named it Cambrian which translates from the Welsh language into English as Welshman in honor of Gareth's maternal heritage.  In 2014 Cambrian Senior Living expanded their services to include a dedicated memory care community located directly next door to their original assisted living building.  The most recent addition to the company opened in 2017.  It is a similar campus located about an hour Northeast of Tecumseh in South Lyon/Lyon Township.
Together, the Zebleys strive toward creating a home that offers comfortable elegance, gentle care, and peace-of-mind; three things that they feel are most important to their residents and families.
Comfortable Elegance: Cambrian is a comfortable, caring, and secure environment giving residents the freedom to meet the challenges of aging in a gracious, dignified, and homelike environment.
Gentle Care: Cambrian carefully identifies each individual's requirements and preferences. Exceptional caregivers strive to not only meet those needs and desires, but to exceed them with complete satisfaction. As a resident develops a greater need for assistance, skilled personnel adapts to gently handle every situation.
Peace-of-Mind: Cambrian buildings are completely barrier-free and all suites are equipped with state-of-the-art emergency call systems. Staff members are on-site 24 hours a day, 7 days a week to assist residents promptly as their needs arise.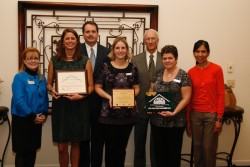 Every individual in the Cambrian work family takes to heart their responsibilities and serves residents with pride and great care. From the Zebleys to the newest of team members, this family-owned and operated business is hands-on and committed to insuring exceptional care.
The design, construction, and furnishing of each facility has been intricately researched to bring state-of-the-art offerings to the senior population it serves. Cambrian, a leader in the industry, stays highly connected and is constantly enhancing its setting and services. We look forward to having you grow with us.