Careers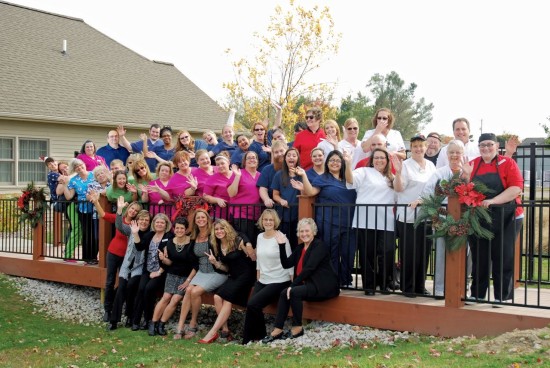 We consider each Cambrian resident and caregiver family. If you have a heart of gold and a passion for working as a team to create a positive, safe, and caring environment, check out the opportunities listed below.
As one of our caregivers, Lisa, wrote to the owners:
"It is an honor for me to work for a company with such vision and integrity. I see how committed you both are to making an impact on the happiness and well being of our residents.  I also appreciate all that you do for us employees. You treat us like your friends, not as a number. I just wanted to take the time to thank you for all that you have done and continue to do here!"
Join our dynamic team of passionate, skilled and caring individuals at Cambrian Senior Living where residents receive state-of-the-art care in a warm and friendly environment.
Please click on the Tell Us About Yourself  button and submit answers to those questions before taking the time to submit an application.  We make our interviewing decisions based on your questionnaire answers.  You can submit an application after being interviewed.  And, if you wish to submit a resume in the meantime you can email it to DTrotter@CambrianAssisted.com, or mail it to our hiring office:   Cambrian Senior Living, 333 N Occidental Hwy, Tecumseh, MI  49286.  Attention Deb Trotter, Human Resources.
Tell Us About Yourself Print Employment Application
RN: Director of Resident Care/Administrator:
Seeking a Registered Nurse with a minimum of 3 years experience in managing a staff.  This position is a leadership role overseeing all aspects of resident care.  In addition to insuring excellent care is provided by our caregiving staff, the role also  involves coordination of care with third party providers as well as ongoing collaborative communications with resident families.  A passion to serve seniors is a must.  And, a 'glass half full' mentality is required to fit into the management team philosophy.   Attention to details is also very important as we strive to continue our rare vastly citation free status with our State of Michigan Home for the Aged licensure.
Shift Nurses:  Full Time & Part Time
Seeking LPN's to supervise the daytime shifts, 7am-7pm.    Duties include passing medications, general caregiving, as well as coordination of care communications with physician offices and third party providers.
Resident Aide-Full Time  & Part Time
Seeking individuals to provide gentle care with a smile to our residents by assisting with bathing, dressing, toileting, ambulating to and from meals, etc.   We train, so a CNA certification is not required.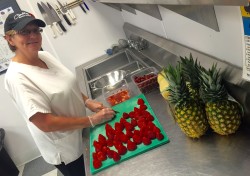 Let us introduce you to some of our current staff who've been featured in our Staff Hall of Fame!